Memory Care at Canoe Brook: Feels Like Home
Memory Care at Canoe Brook at Catoosa offers a secure neighborhood, specially designed for residents diagnosed with Alzheimer's Disease and other forms of dementia. Residents enjoy a private courtyard and specialized life engagement activities created for their specific interests and needs. Our dedicated memory care team works diligently to provide daily cognitive activities and programming to keep residents' bodies and minds active and engaged.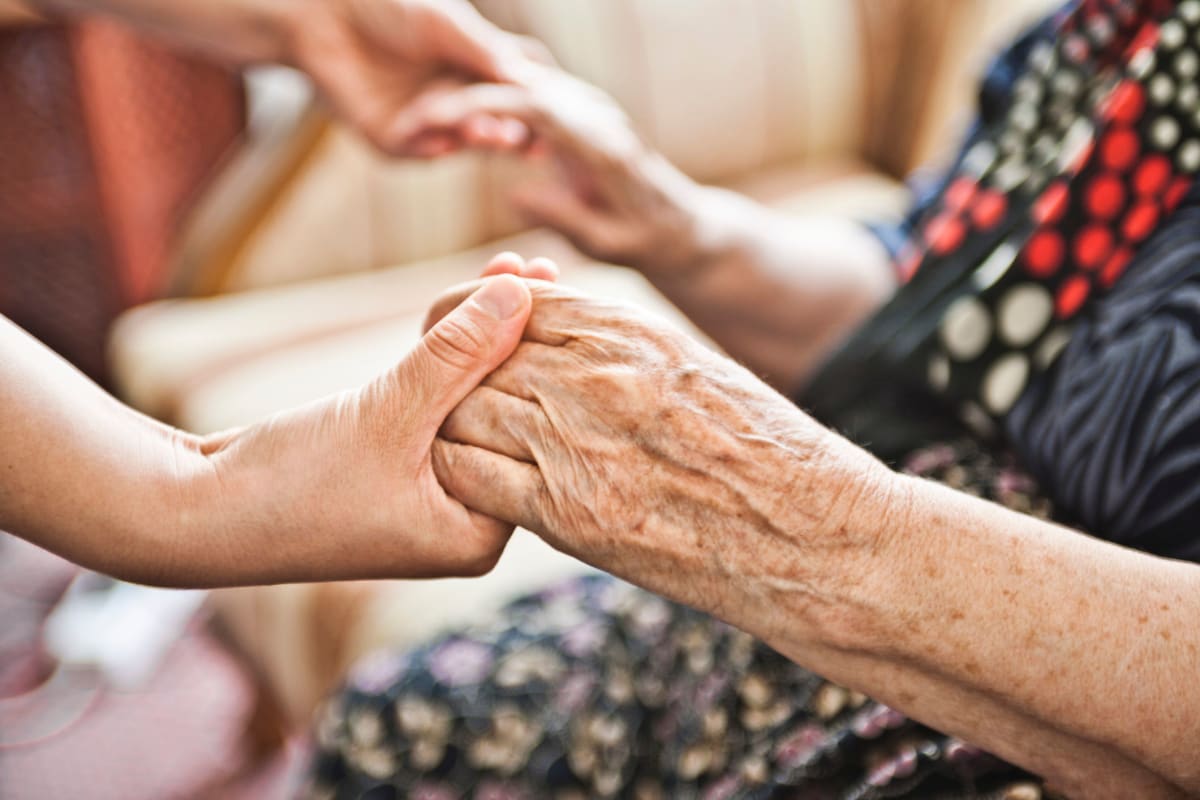 Our Approach to Memory Care
At Canoe Brook, we incorporate the following beliefs and goals into our service approach:
People with dementia are able to experience joy, comfort, meaning, and growth in their daily lives.
Each person with dementia is unique, having a different makeup of abilities and need for support, which changes over time as the disease progresses.
Good dementia care involves using information about the resident to develop "person-centered" strategies and approaches to add quality of life and lessen anxiety.
Successful services revolve around team members adjusting to the resident, rather than having the resident adjust to team member.
"The team went above and beyond to accommodate our loved one. We are grateful for the care and attention from the whole team. We appreciated the communication and opportunity to FaceTime during the COVID quarantine. It helped us to stay informed."
-Larry S.

"This is a great working environment. This place has wonderful workers who go above and beyond for their residents."
-Marvin J.

"The staff are truly passionate about their work and it shows. They create a clean, warm and safe environment for the residents. I am so grateful to have discovered Canoe Brook. You can trust that Canoe Brook will provide the best care for your family member."
-R.D.

"Canoe Brook is a hidden jewel in the Tulsa Metropolitan area. The staff is so friendly and courteous and most of all caring. The food is terrific!"
-Seana W.

"My mother raves about how much she likes it there!!"
-Melissa H.

"This community is a great place to care for your loved one! The staff is friendly and knowledgeable. The care is top notch! My father's condition has improved 150% since moving into Canoe Brook. I would highly recommend to everyone!!!"
- Julie P.

"I have referred a few residents here. Great place to place your loved one. Feedback that I have received has always been positive!"
- Patricia T.

"All the residents are well loved here and well taken care of by management and all other staff. Management is very kind and friendly and enjoyable and cares about their people and employees I feel honored to work here."
-Rachel A.

"Management is very kind and understanding. The most enjoyable part of my job is making the residents feel very loved and comfortable I love making them smile."
-Crystal P.

"Staff were extremely helpful during my mothers stay. Food is good. Activities for residents are more than adequate. Activity director is very caring. Nurses on staff are knowledgeable and caring. Management kept family caregivers informed of changes in covid restrictions. The staff at Canoe Brook were exceptional."
- John F