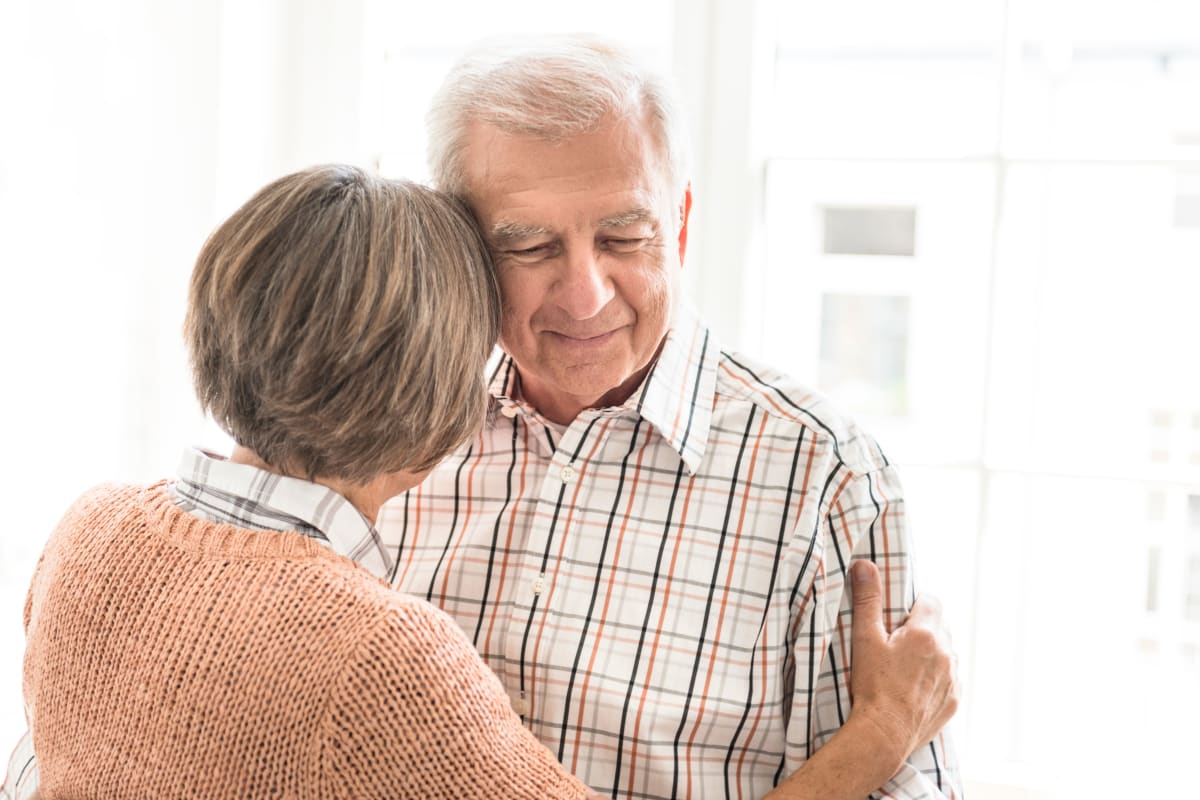 Welcome to
Canoe Brook Assisted Living
Nestled in Oklahoma's heartland, Canoe Brook Assisted Living communities are warm, welcoming home environments for seniors. Canoe Brook communities offer supportive services and social activities in a family environment.
Call or stop by one of our communities today and learn how you can become a part of the Canoe Brook family!
"The team went above and beyond to accommodate our loved one. We are grateful for the care and attention from the whole team. We appreciated the communication and opportunity to FaceTime during the COVID quarantine. It helped us to stay informed."
-Larry S.

"This is a great working environment. This place has wonderful workers who go above and beyond for their residents."
-Marvin J.

"The staff are truly passionate about their work and it shows. They create a clean, warm and safe environment for the residents. I am so grateful to have discovered Canoe Brook. You can trust that Canoe Brook will provide the best care for your family member."
-R.D.

"Canoe Brook is a hidden jewel in the Tulsa Metropolitan area. The staff is so friendly and courteous and most of all caring. The food is terrific!"
-Seana W.

"My mother raves about how much she likes it there!!"
-Melissa H.

"Awesome facility!! They take such great care of the residents and go above and beyond for each resident and their families."
- Robin N.

"My Grandma has lived in the community for going on 8 years now. She has said numerous times that she likes living at Canoe Brook and feels safe and cared for."
- Kara H.

"This community is a very pleasant place. Staff is very good with the residents and there are lots of smiles and everyone seems overall happy and very well taken care of."
- G.

"My mother in law moved into Canoe Brook- Broken Arrow in July- during the early days of the pandemic. The staff made the transition to apartment living seamless and incredibly easy for her(and us), especially under those circumstances. They are attentive and incredibly caring. Her words are the best- "I feel safe here". Thank you Canoe Brook!"
- Cheryl F.

"Such caring staff! Wonderful family atmosphere with great rates."
- Tanya H.

"This is a nice looking place that has a lot of cool events for the residents."
- Grant S.

"A small community with caregivers that truly care. Great activities too."
- Valerie C.

"Caring, compassionate staff!! Your family will truly be treated like part of their family!! Highly recommend!!"
- Brandy P.

"Canoe Brook Duncan Assisted Living is truly a HOME for your loved ones. From the moment my Mom and I walked in we knew we were where she should be. I cannot imagine what life would have been like without the support of this amazing place!"
- Rama E.

"If you're in Duncan and looking for a place for your loved one or a place of employment I would suggest this one!"
- Melissa N.

Get In Touch With Us