Senior Care With a Personal Touch
We can't wait to become a part of your story. If you're looking for a community that understands and honors you as a unique individual, you've come to the right place. Canoe Brook Assisted Living & Memory Care is here to help make this next chapter as simple and straightforward as possible. With us, you can relax knowing that your lifestyle and interests will be catered to and your expectations exceeded.
We offer spacious and beautiful apartment options and an innovative approach to Memory Care living. We'll take care of the cooking and the cleaning, your laundry, your medications and all of those everyday touches that add up to the extraordinary life you deserve. Whatever personal needs you have now and into the future, we have them covered, so that you can focus on living. It is your home, after all.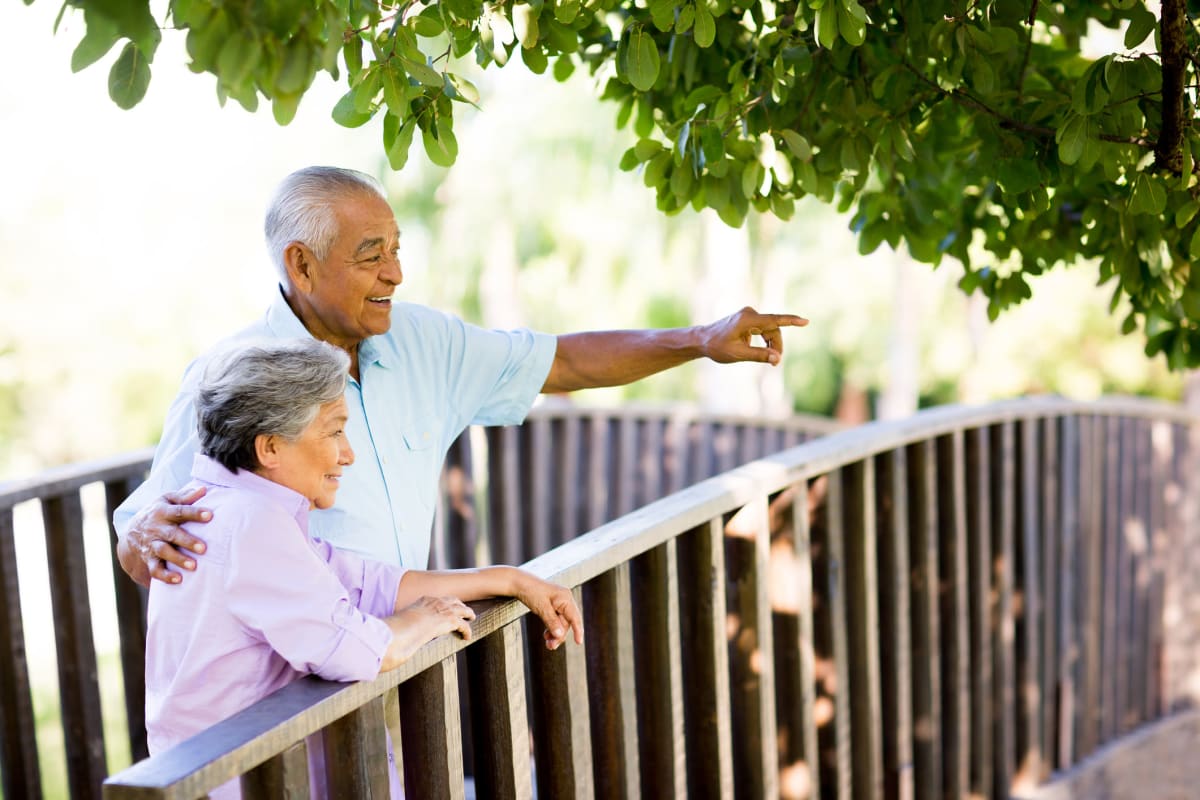 A Sneak Peek Into Canoe Brook Living
Personalized life-engagement 7 days a week with a full activity calendar
Full Beauty salon and barber
Library
A beautiful environment full of life & friends
Exciting technology that helps the Canoe Brook team provide personalized care to each resident
Exceptional staffing ratios
Restaurant-style dining
"The team went above and beyond to accommodate our loved one. We are grateful for the care and attention from the whole team. We appreciated the communication and opportunity to FaceTime during the COVID quarantine. It helped us to stay informed."
-Larry S.

"This is a great working environment. This place has wonderful workers who go above and beyond for their residents."
-Marvin J.

"The staff are truly passionate about their work and it shows. They create a clean, warm and safe environment for the residents. I am so grateful to have discovered Canoe Brook. You can trust that Canoe Brook will provide the best care for your family member."
-R.D.

"Canoe Brook is a hidden jewel in the Tulsa Metropolitan area. The staff is so friendly and courteous and most of all caring. The food is terrific!"
-Seana W.

"My mother raves about how much she likes it there!!"
-Melissa H.

"This community is a great place to care for your loved one! The staff is friendly and knowledgeable. The care is top notch! My father's condition has improved 150% since moving into Canoe Brook. I would highly recommend to everyone!!!"
- Julie P.

"I have referred a few residents here. Great place to place your loved one. Feedback that I have received has always been positive!"
- Patricia T.

"All the residents are well loved here and well taken care of by management and all other staff. Management is very kind and friendly and enjoyable and cares about their people and employees I feel honored to work here."
-Rachel A.

"Management is very kind and understanding. The most enjoyable part of my job is making the residents feel very loved and comfortable I love making them smile."
-Crystal P.

"Staff were extremely helpful during my mothers stay. Food is good. Activities for residents are more than adequate. Activity director is very caring. Nurses on staff are knowledgeable and caring. Management kept family caregivers informed of changes in covid restrictions. The staff at Canoe Brook were exceptional."
- John F

"Canoe Brook Assisted Living is a wonderful place to care for your loved one! The staff are friendly and knowledgeable, and really seem to be personable with all their residence, and the food is good. My Mother has dementia so moving her from her home of 60 years into assisted Living was very hard on her, but the Nurses and staff helped her settle in. Within a few months she settled right in and calls it home now. Her family has noticed a big improvement in her condition over the last year. She loves playing bingo and making crafts! Her apartment is decorated with every craft she has made, and with a big smile loves to talk about them."
- Brenda L.